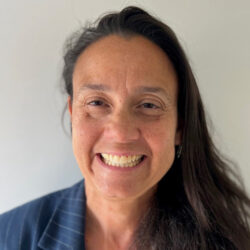 Catherine joined SVHC in September of 2023. She has 17 years of experience providing counseling to adolescents and adults.
She has worked for a community mental health center, a medical office, and a hospital. In addition to working for SVHC, she provides online therapy.
Catherine received her master's degree in counseling psychology with a concentration in substance abuse/addictions from Antioch University New England in Keene, New Hampshire.
She obtained her bachelor's degree in psychology from the University of Southern Maine in Portland, Maine.
In her spare time, she enjoys running, kayaking, swimming, reading, and interacting with her daughter.
She looks forward to meeting you where you are at, listening to where you have been, and focusing on where you want to go.